The beginning of  Natutours could be summarized by an encounter… An encounter with nature, the treasures of Chiapas, and above all, its people.
The main reason we created Natutours was to develop a kind of tourism that corresponded more to our principles; a responsible and solidarity tourism that included the following characteristics:
-          Offers a personalized and quality service.
-          Brings together all the types of tourism that focus of the environment and on traditional culture in the area.
-          Contains an element of education and interpretation of the surrounding environment.
-          Is organized for small groups and in solidarity with local groups and specialized guides.
-          Favors the conservation of natural areas (parks, sanctuaries, nature reserves), respects and supports local populations (Tzotziles, Tzeltales, Choles and Lacandones).
     We are a network of accredited guides: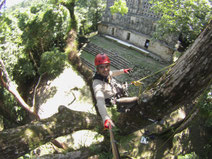 Elí (Chiapaneco) degree in tourisme; tour guide. & certified tree climbing instructor.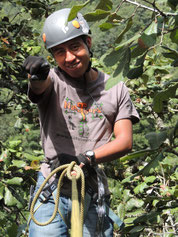 Mariano Hérnandez
Chiapaneco hablante del Maya Tzotsil, originario de Zinacantán. 
Study in alternative tourisme & guide specialized in trekking  & tree climbing.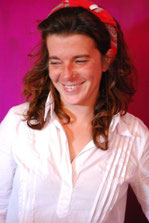 Carla Quaglia (México-Italiana) Tourist guide & Degree in plastic arts.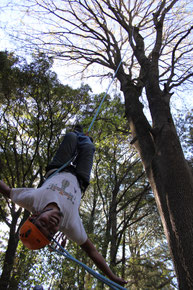 Manuel Heredia (Chiapaneco Maya-Tzotsil. )
Native of the maya community of San Juan Chamula. 
Licencen in Eco-tourisme & local guide specialized in hike & treeclimbing activities.